Save Aggressively and Invest Conservatively ®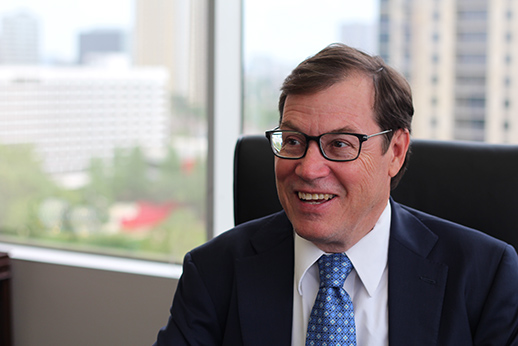 Ted Geoca is President and Chief Investment Officer at MaxOut Savings Advisors, LLC, the company he launched in 2006.  With over twenty-five years of experience in retail and corporate financial management, Ted specializes in value investing in the stock and bond markets for retirement accounts. MaxOut Savings clients benefit from Ted's risk management strategy to anticipate the market in both upturns and downswings.  His conservative investment approach reflects his personal commitment to helping his clients' accounts grow while minimizing exposure to risk.
Career
Ted began his career at the prestigious value investing firm, Oppenheimer & Co., where he worked for over a decade.  He is a well-established Houstonian, having lived here since his childhood.  Ted earned his degree, a Bachelor of Science in Mechanical Engineering, from Texas A&M University in College Station, Texas.  He and his wife, Karen, are the proud parents of three grown sons – one of whom served in Afghanistan in the U.S. Marine Corps, one is a computer scientist, and one who recently begun his college journey.  When he is not working, Ted enjoys running, hunting and fishing.
Radio Show
Ted hosts the MaxOut Savings Radio Show Saturdays at 10:00 am on 1070 AM, where he gives live weekly commentary on the markets and the world on his call-in show. 
MaxOut Savings Report
He personally crafts the MaxOut Savings Report, an insightful and sought-after subscription newsletter read world-wide.
Request A Free Evaluation
Meet with Ted for a free evaluation of your retirement portfolio
[wbcr_js_snippet id="556"]